We're Getting Mutants in the MCU - The Loop
Play Sound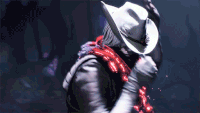 This page, Ryūhei, belongs to Xian. Do not edit this without their prior consent. Grammar and spelling edits gets a pass... and a slice of pineapple pizza, whether you like it or not.
Ryūhei, real name Hoshinomiya Ryūhei (Japanese: 星之宮隆兵), is a Geo character created by Xian950.
He is a mischievous maritime border monitor stationed at Jinren Island under the custody of the Kanjou Commission.
Combat Info
Ascension and Stats
Ascension
Phase
Level
Base
HP
Base
ATK1
Base
DEF
Special Stat2
(ATK%)
0✦
1/20
—
20/20
Ascension Cost (0 → 1)

20,000
Mora
Prithiva
Topaz Sliver x1
Sakura
Bloom x3
Old Handguard
x3

1✦
20/40
—
40/20
Ascension Cost (1 → 2)

40,000
Mora
Prithiva Topaz
Fragment x3
Riftborn
Regalia x2
Sakura
Bloom x10
Old Handguard
x15

2✦
40/50
24
50/50
Ascension Cost (2 → 3)

60,000
Mora
Prithiva Topaz
Fragment x6
Riftborn
Regalia x4
Sakura
Bloom x20
Kageuchi
Handguard x12

3✦
50/60
48
60/60
Ascension Cost (3 → 4)

80,000
Mora
Prithiva
Topaz Chunk x3
Riftborn
Regalia x8
Sakura
Bloom x30
Kageuchi
Handguard x18

4✦
60/70
48
70/70
Ascension Cost (4 → 5)

100,000
Mora
Prithiva
Topaz Chunk x6
Riftborn
Regalia x12
Sakura
Bloom x45
Famed
Handguard x12

5✦
70/80
72
80/80
Ascension Cost (5 → 6)

120,000
Mora
Prithiva Topaz
Gemstone x6
Riftborn
Regalia x20
Sakura
Bloom x60
Famed
Handguard x24

6✦
80/90
96
90/90
1 Does not include weapon ATK value.
2 Characters get specialized stats starting at Ascension 2.
Total Cost (1→10)
420,000
Mora
Riftborn
Regalia x46
Prithiva Topaz
Sliver x1
Prithiva Topaz
Fragment x9
Prithiva Topaz
Chunk x9
Prithiva Topaz
Gemstone x6
Sakura
Bloom x168
Old Handguard
x18
Kageuchi
Handguard x30
Famed
Handguard x36
Talents
Icon
Name
Type
Ryūsei-gun no Kyūjutsu
Normal Attack
Normal Attack:
Perform up to 5 consecutive shots with a bow.

Charged Attack:
Perform a more precise Aimed Shot with increased DMG. While aiming, earthly matter will accumulate on the arrowhead. A fully charged rock arrow will deal

Geo DMG

.

Plunging Attack:
Fires off a shower of arrows in mid-air before falling an striking the ground, causing AoE DMG upon impact.
File:Ryūhei Skill.png
Tanzaku Orbs
Elemental Skill
Ryūhei generates small orbs of pure Geo energy, dealing

Geo DMG

while knocking nearby opponents back. These orbs will orbit the active character and has the following properties:


During this time, the active character's Normal attacks and Charged attacks will inflict additional

Geo DMG

based on 40% of Ryūhei's ATK.
On hit, apply a Tanzaku stack on the target. This can trigger once every 1.5 seconds. A maximum of 7 stacks of Tanzaku can only be active on each opponent at once.
Increase the character's resistance to interruption.


Tanzaku:
If Hydro/Pyro/Cryo/Electro status is applied on the target, a stack of Tanzaku is immediately consumed to deal Geo DMG based on 60% of Ryūhei's ATK.

CD: 21s | Duration: 15s

File:Ryūhei Burst.png
Starfall Season
Elemental Burst
Summons waves of shooting stars to strike opponents with Tanzaku stacks, dealing

AoE Geo DMG

upon impact while removing one Tanzaku stack on the target.

This skill's duration will prematurely end once there is no more Tanzaku stacks on nearby opponents.



CD: 15s | Duration: 15s | DMG interval: 2s | Energy Consumption: 60

File:Ryūhei Passive1.png
Wishes of Protection
1st Ascension Passive
During the duration of Tanzaku Orbs, the active character will automatically be applied with

Geo

status once coming in contact with either

Hydro

/

Pyro

/

Cryo

/

Electro

elements. This effect can be triggered once every 3s.
File:Ryūhei Passive2.png
Wishes of Strength
4th Ascension Passive
Picking up crystals generated through Crystallize from an opponent with Tanzaku stacks will grant the current character 10% ATK bonus for 6s.
Farsight
Utility Passive
Displays the nearest group of opponents on the mini-map. Only one group of opponents can be displayed at once.
Constellation
Level
Icon
Name
Effect
1
File:Ryūhei Cons01.png
Blunt-Force Arrow
Hitting opponents with Ryūhei's Charged Attack will apply a Tanzaku stack on them.
2
File:Ryūhei Cons02.png
Greedy Blessing
Decrease opponents'

Geo RES

by 5% per Tanzaku stacks they have.
3
File:Ryūhei Cons03.png
Wish Offerings
Increases the level of Tanzaku Orbs by 3. Maximum skill level is also increased to 15.
4
File:Ryūhei Cons04.png
Protection From Kengyūsei
Casting Tanzaku Orbs will apply a

Geo

shield for the active character during the skill's duration. The shield's DMG Absorption scales based on Ryūhei's DEF and possesses 150% DMG Absorption efficiency against all Elemental and Physical DMG.
5
File:Ryūhei Cons05.png
Hoshi Matsuri
Increases the level of Starfall Season by 3. Maximum skill level is also increased to 15.
6
File:Ryūhei Cons06.png
Heritance From Shokujosei
When an opponent with Tanzaku stack is defeated, it will cause an

AoE Geo DMG

based on 20% of Ryūhei's ATK times the amount of Tanzaku stacks on it then apply a Tanzaku stack on each nearby opponents. This can only trigger once every 5s.
Each Constellation activation requires a
Stella Fortuna.